Our campsite near the Phare des Baleines
The Phare des Baleines is an emblematic symbol of the west coast of France. Located on the Saint-Martin-de-Ré peninsula, this historic lighthouse offers a breathtaking view of the Atlantic Ocean and a unique opportunity to explore the maritime history of the region.
Our campground near the Whale Lighthouse is less than 5 km from this iconic site and is perfect for exploring the many assets of the area.
Visit the Whale Lighthouse and enjoy the panoramic view
Built in 1854, the Whale Lighthouse played a crucial role in the navigation of ships off the French coast. Today it is open to the public and offers a panoramic view of the sea and the surrounding dunes. Visitors can climb the stairs to the top of the lighthouse and discover the complex mechanisms that once guided ships at sea.
In addition to being an important historical site, the Phare des Baleines is also surrounded by a vast nature reserve, where vacationers can explore the dunes and salt marshes. The hiking trails offer panoramic views of the coast and the migratory birds that feed in the reserve.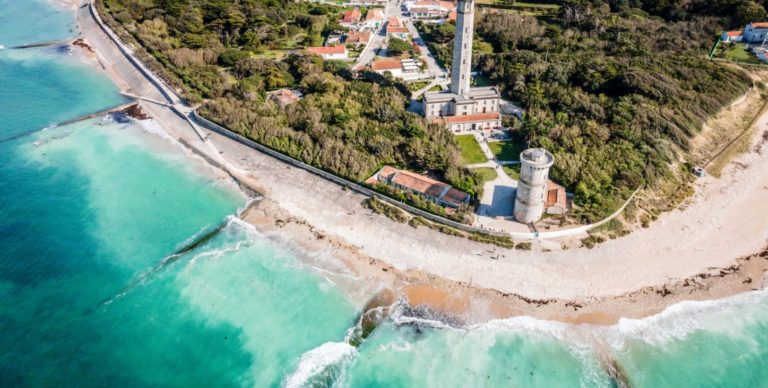 Book your next vacation in our campsite on the Ile-de-Ré !
The Phare des Baleines is also an ideal starting point to explore the surrounding fishing villages, such as La Flotte and Le Bois-Plage, and discover the local traditions. Vacationers can also visit museums and art galleries to learn more about the history and culture of the area.
Are you planning to book your next family vacation in the region? By staying in our campsite near the Phare des Baleines, you will be able to discover all the treasures of the region!