One hundred kilometres of cycle track
There are about 130 km of cycle tracks for cyclists and visitors to the island, so you can really get around. There are some planned routes where you can see different aspects of the island. Use this this pleasant and healthy means of transport, in harmony with nature.
Discover the monuments and historical buildings, explore the forests and salt marshes… All without greenhouse gas emissions, of course! Opting for a bicycle is the ideal way get from one place to another. The highest climb is only 19 metres so it's not too strenuous for a daily activity – ideal for anyone a bit out of practice. But if you want some help, electric bikes are also available.
Bicycle hire at the campsite
Travel around the Ile de Ré with your favourite means of transport: the bicycle
It has probably not escaped your attention that holidaymakers and residents of the island of Ré prefer to travel by bike. Bikes are used much more than cars and is part of the charm of the island. Hiring a bike means enjoying the peace and quiet of the surroundings and the relaxing atmosphere close to nature. It's also an opportunity for the whole family to get some physical activity on a daily basis while admiring the beautiful landscapes. Cycling is just the thing for exploring the island.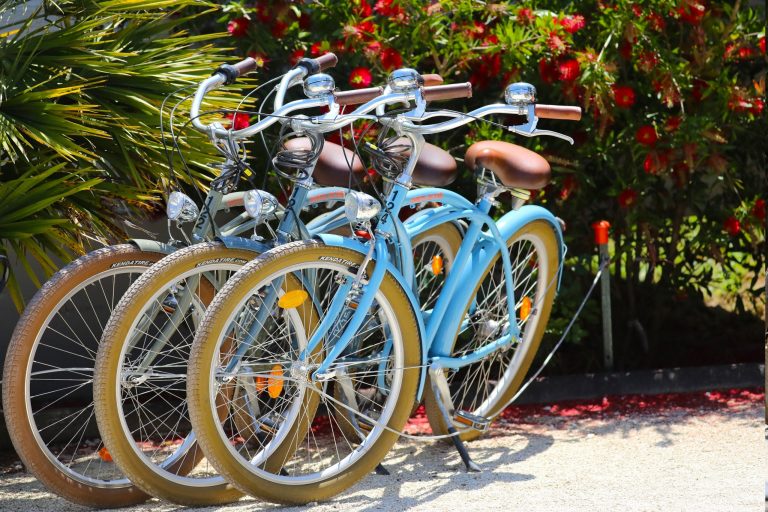 You really do need a bike or child's bike for your kids. And if you can't bring your own, you can use the bicycle hire service on our campsite.
You can choose conventional or electrically assisted bicycles to take the strain off your muscles when you're out and about. and make the trails will seem a lot easier! Contact reception to book in advance if you'd lie to hire electric or conventional bikes.